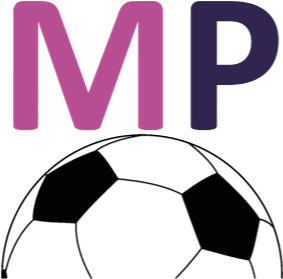 Bets by MarcoPinheiro
Bets by MarcoPinheiro Blog
Goal - 6 Months Resume | 2016-09-11
We're active for 6 months!
Bets by MarcoPinheiro as grown and now is available worldwide, starting with 2 languages (2 variants each one)!
In this 6 months, lots of things happened and we must thank YOU for being with us!

Now, we want to give you some of the stats of this 6 months:

We gave you, in average, 344 games with prognosis PER DAY!*
We gave you, in total, more than 60.000 GAMES during this 6 months, that's more than 10.000 games per month!*
We are now, working in average hit rate of 66%, meaning that, from the 60k games we gave you, almost 40k here CORRECT!*
We received almost 10.000 different users, and got more than 125.000 page hits, with half of our users being new users.**

Thank you for helping us being your first choice!

*Based on data from 1 of July 2016 to 11 of September 2016.
**Google Analytics data.
---
Website Changes | 2016-09-11
Multi Language was added to the Website.
It will decide for you what it thinks what best suits you, but you can always change it from the menu!
You want Bets by MarcoPinheiro in your language? Fill this form here!

English (UK)
English (US)
Portuguese (PT)
Portuguese (BR)

Prognosis Detail now opens in new window (keeping the list intact)
In Prognosis Detail, you can now see other ways to call each team.
In Prognosis Detail, you can now see the team behavior in the last 5 games.
On Mobile, You'll now see the page title instead of the Website title.
You can now share the prognosis with your friends!
Now, when you're logged in, the page will scroll straight to the page contents
Navigation Improvements
Now, searching is more intelegent and will understand better the abbreviations or the other ways to call a team!
2 new prognosis sources added, increasing the effectiveness up to 16%
We're currently accepting donations. If you donate, you'll receive ad-free as present for a certain period of time!
Many other minor changes
Internal BugFixes and Improvements
---
Website Changes | 2016-08-06
New Filters:

BetClic.pt games Only
Only Simple Tips
Only Double Change Tips
Only No Bet Gamesuseful to know on who not to bet! ;)

Check our Help Page to understand them all!

Added Team Search in Prognosis Menu
Added Blog Filters
Added Facebook Group link to the Footer
Esthitics improvments to the comment boxes
BugFixes and Internal Improvements
---
Website Changes | 2016-07-17
Prognosis Page

Merged the future Prognosis with the Archive
Now you can see the prognosis of any date! (Since 1 of July 2016 until)
Everyone can see the prognosis, but only registered can see the Tips.

HTML5 (Push) Notifications Improvements
Blog Improvements
Prognosis Menu Improvements
BugFixes and Internal Improvements
---
Website Changes | 2016-07-01
Now you have more ways to receive Prognosis Notifications:
Menus Improvements
Account Panel Improvements
BugFixes and Internal Improvements
---
---
Website Changes | 2016-06-27
Changes to the Website design

Changed the location of Archive to the Prognosis Menu
Add Back to Top link in the footer
Added Useful links to the footer

Improvements in the Tip Calculation
Improvements in the Prognosis Details
Improvements in the prognosis tabels
BugFixes and Internal Improvements
---
---
Website Changes | 2016-05-30
Now you can see the archive from the last 7 days!
Now you can comment the prognosis!
Now you can see the details of archived pronosis.
Improvements in prognosis details
Blog improvements
BugFixes and internal improvements
---
Website Changes | 2016-05-23
Changes to Login and Register

Now you can Login/Register with
Email/Password

(All passwords are encrypted by a one-way mechanism, what makes nearly impossible to retreive the original password!)

Facebook
Google
More services Soon!

Created the Google+ Page
Account Panel and Contact Form will be in manutention to reflect the recent changes.
BugFixes and Internal Improvements
---
Website Changes | 2016-05-12
Changed the Website Layout, with lots of internal improvements and in accessibility.
Add the game info with the internal statistics that lead to the Tip calculation.
Improvements to Login with Facebook
BugFixes and Internal Improvements
---
We use cookies to improve browsing.
Accept
More Info